Mosquitos, moths, wasps, flies, yellow jackets and all manner of flying insects respect just one boundary, and that's NO ENTRANCE. If you don't want flying bugs in your space, you have to close the windows and shut the doors. There's really just no alternative.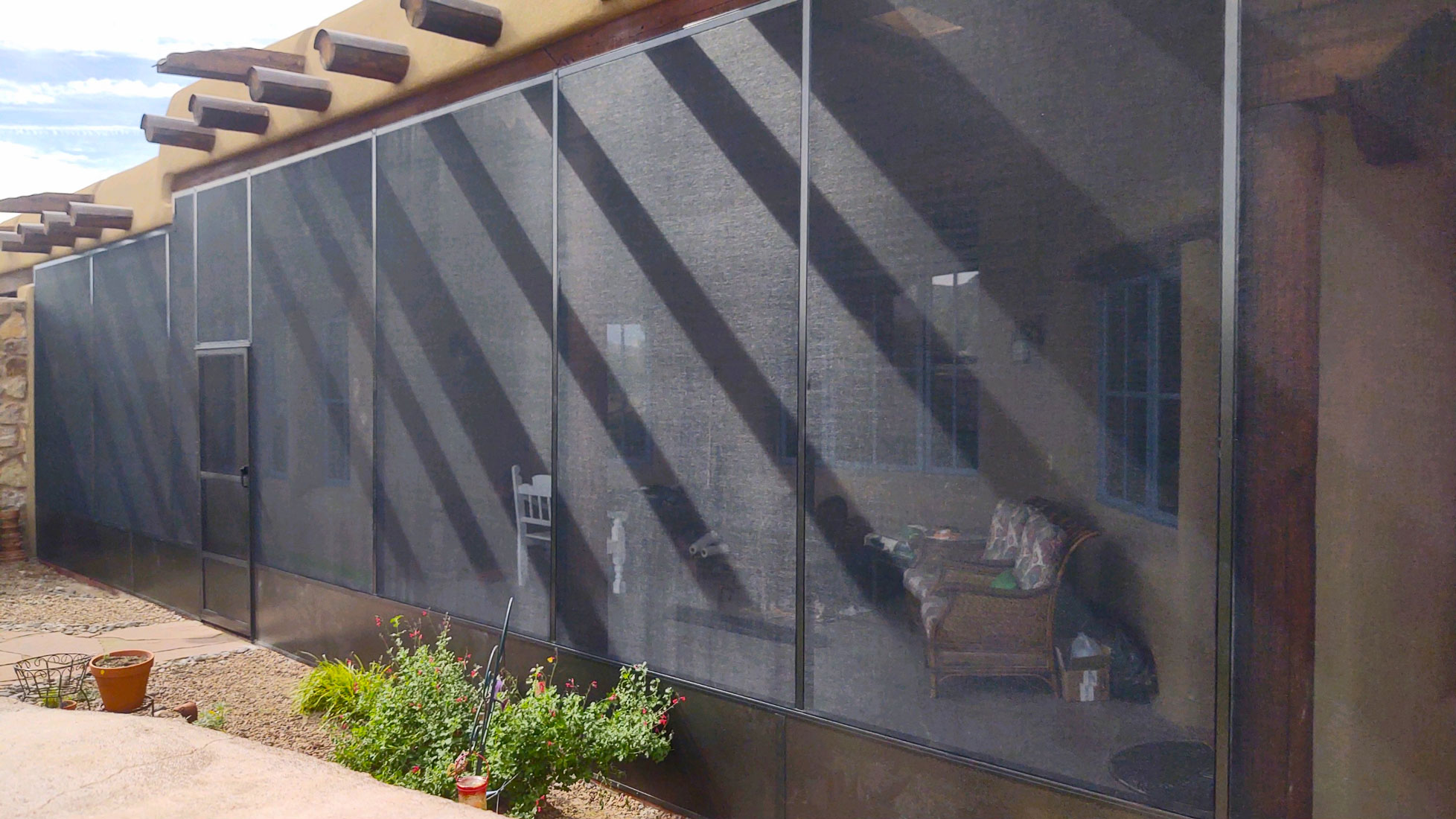 The porch, patio, portal or deck is also your space, and the place where you can enjoy the view, the sunsets, sunrises, entertaining and relaxing. A screened in porch is a classic and can be configured for all kinds of outdoor spaces. By enclosing that space with screening, floor to ceiling, you keep the space, create an extra outdoor room and protect the area from bothersome flying insects, and keep the view and fresh air.
Whether you live in the mountains or in the southern desert, the addition of screening an outdoor area completely, not only keeps the bugs out, but also offers some protection from winds and rain. The installation can be built in wide sections, to allow for a doorway and screen panels that can easily be replaced one by one over time as needed. A high metal "baseboard" prevents damage from pets, dust blowing in from the patio or garden, and a solid base for mounting the screens.