Retractable Fabric Pergolas
Pergolas are open shade structures with a roof that is often made with fabric panels that can be opened and closed as needed. Unlike pergolas built with powder coated aluminum louvers, the roof of these fabric pergolas can be retracted partially or entirely to open the area below to the sky.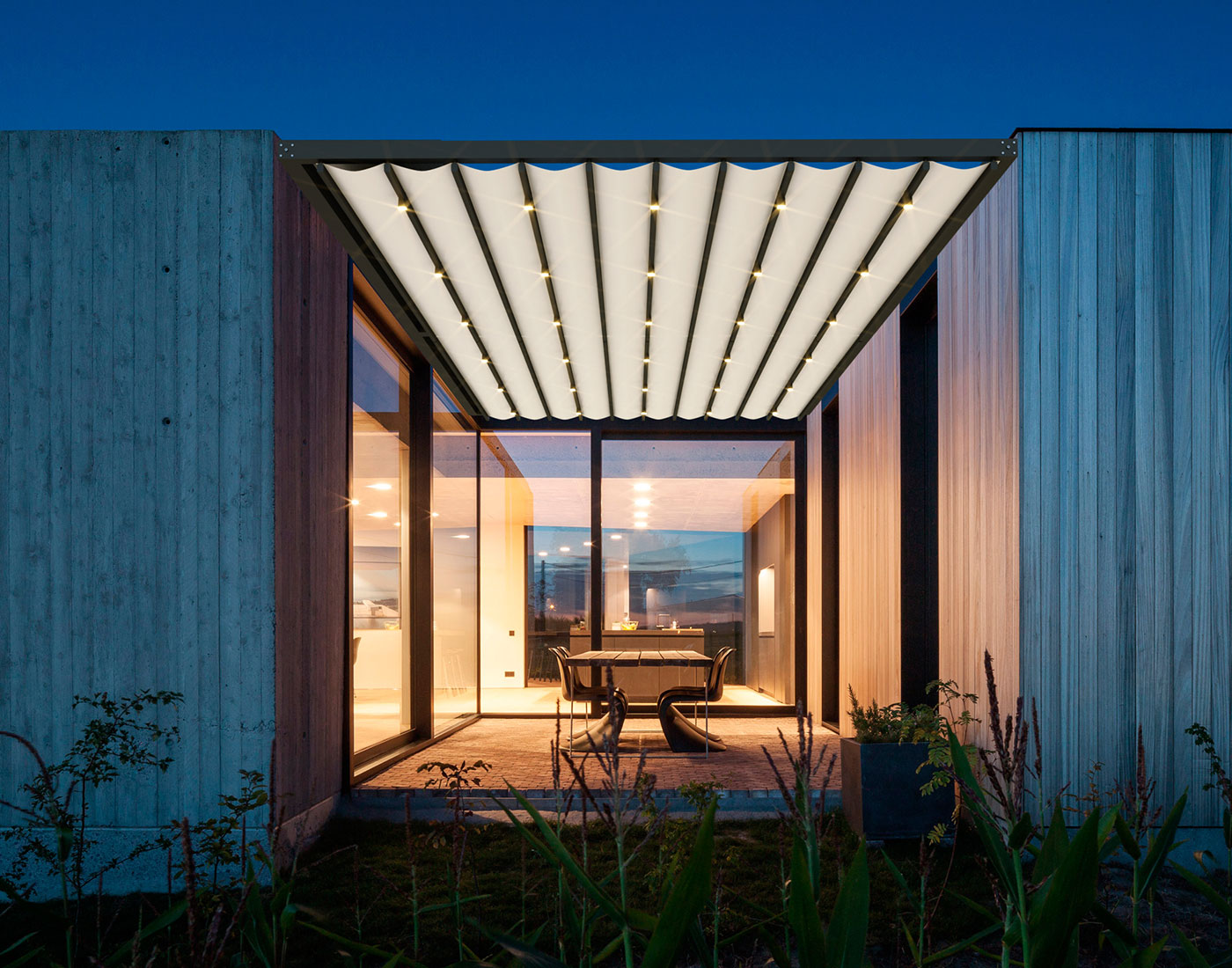 Built of heavy gauge aluminum and stainless steel, a pergola can be designed to fit a smaller space like a courtyard or a larger open patio space. Whether the pergola is free standing or mounted to one or more exterior walls, the sturdy construction makes it a permanent installation. Overhead fabric panels are available in a variety of colors and can be replaced as desired. Custom lighting, fans and heaters are also optional for an exceptional patio look. All wiring, cables and hardware are concealed in the structure for a clean profile.
The greatest benefit to a fabric roofed pergola is its flexibility. When the roof cover is a broad stretch of fabric, it allows some air and natural light into the area below by the nature of the materials. The fabric itself is waterproof, does not fade and is impervious to insect damage. Over time, as individual styles or tastes change, the cover can be replaced in a different color.