Retractable awnings are in great demand from coast to coast for the simple reason that they offer flexibility. Based on the design of a straight slope covering, the awning protects the width of a doorway or window and extends out to block the area below from the heat of the sun or shield in the rain. Blocking direct sunlight from windows and doors reduces the volume of heat transmitted to the interior and actually reduces energy cooling costs, particularly during the hottest part of the day.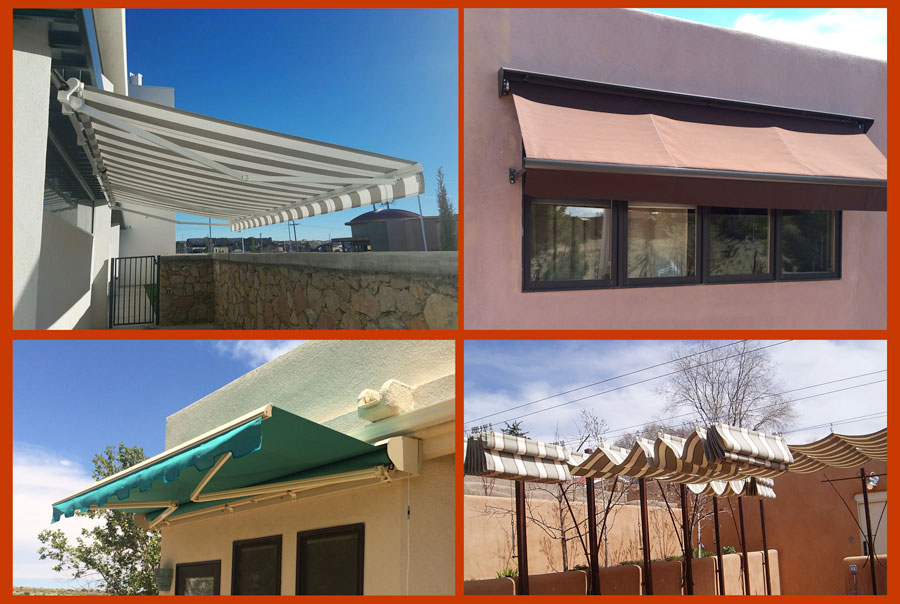 Awning fabric should be a heavy canvas weave that can withstand weather exposure and resist fading. Often dressed with a valance edge, scallop decoration, a wave design or even a custom pattern, a retractable awning is fabricated to roll up and retract as needed.
A scissor framework at the free exterior sides is concealed under the awning. When retracting the awning, the scissor can collapse in a lateral direction like elbows or fold under the fabric like crossed legs. A drop arm awning holds fabric out from the area to be covered and the arms pull up to draw the fabric in as the awning is rolled up. Drop arm awnings are most suitable for a steep pitch for coverage and will protect not only from sun but from the worst of a rain storm as well. Frameworks for retractable awnings are constructed of welded steel for durability, strength and integrity of the product.
Like many exterior covering solutions, awnings can also be designed to take on the role of a patio cover, either by design to extend over a larger area, or even to act as a partially free-standing cover. Retracting the awnings can be motorized or manual depending on circumstances. While many retractable awning styles can also protect from wind to some degree, it is generally recommended that they be rolled up in higher winds to avoid undue stress on mounts and arms.